Recommended For You
SlideGeeks offers cutting-edge PowerPoint presentation templates to create crisp and modern slides. Using bright colors and minimalist design, these PPT slide templates are sure to amaze your audience. This section is created to update you with the template designs browsed by the users on our website. Download a template that add meaning to your presentation content. For instance, use arrow diagram to show processes, circular diagrams to show a continuous process, a steps diagram or ladder diagram to show multiple stages, a pyramid diagram to show hierarchy, and so on.
Recommended (PowerPoint Templates) For You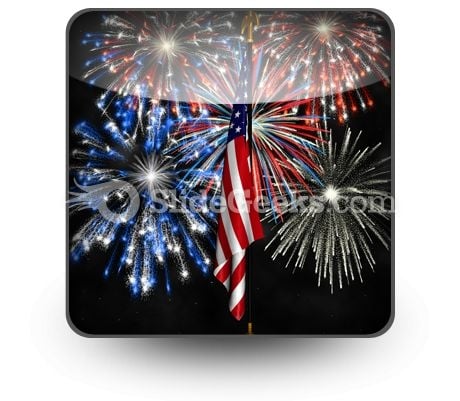 Fireworks PowerPoint Icon S
fireworks displayed behind the american flag on a stand against a night sky Juggle the ballpark figures on our Fireworks PowerPoint Icon S. Your estimates will come out correct. Market your product with our Fireworks PowerPoint Icon S. Download without worries with our money back guaranteee.